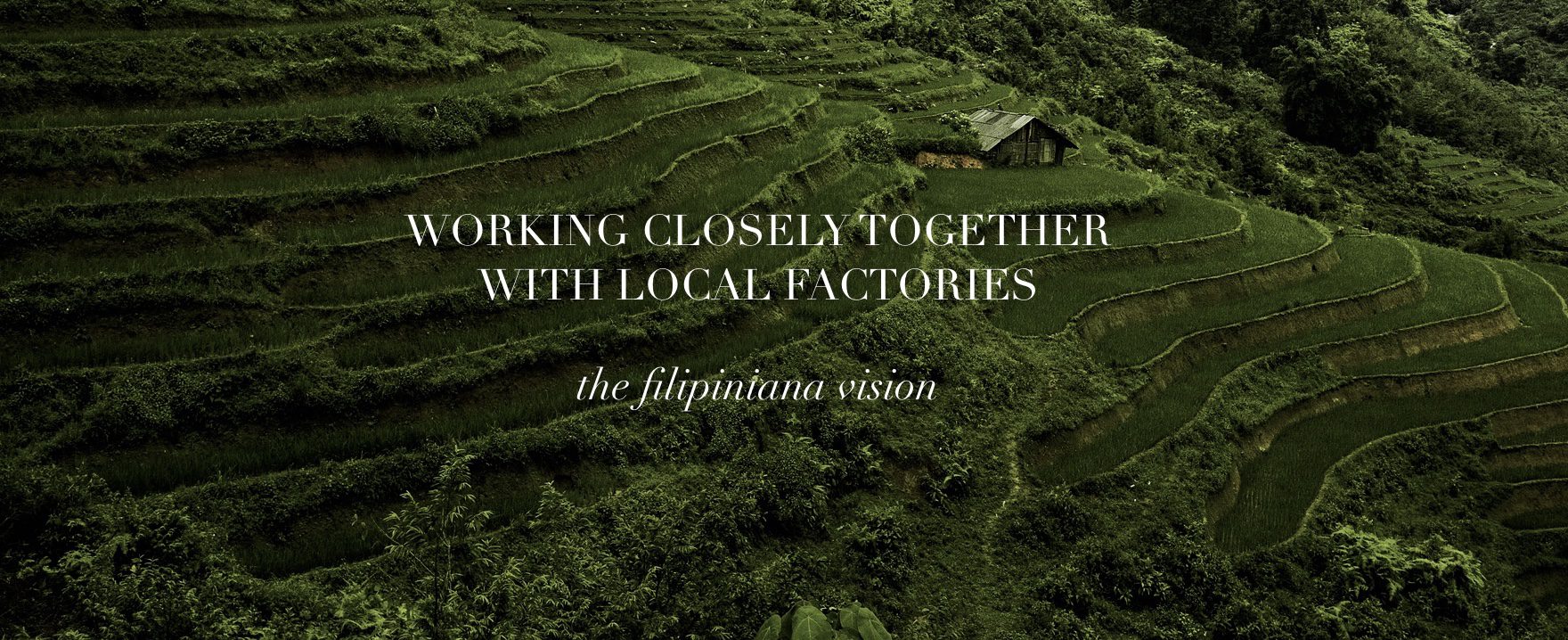 choose consciously
We believe that everyone have a responsibility to make the world a better place through the choices we make. To choose consciously is about choosing a product that you feel can represent you and your values. We have to be conscious about our choices because they can impact both people and the environment. We at filipiniana value social sustainability, environmental sustainability and supporting small businesses. These values is what we lean on in everything that we do.
SOCIAL SUSTAINABILITY
Our vision when founding filipiniana was to build a cultural exchange between Sweden and the Philippines and create job opportunities in the rural parts of the Philippines. We started by selling handmade interior products with inspiration from the filipino culture. In that way we could help underprivileged people to a better life through work rather than aiding them with money.
25 years has past and we still work with the same local factories to this day. Together we have grown and widen our product collections but still remain loyal to our startup vision.
Environmental sustainability
As we grew as a company we started to act more for the environment. As a business we believe we have a big responsibility to limit our emissions and do what we can to prevent further emissions. We therefore always strive to choose the more environmental friendly option when possible. The majority of our packaging boxes are cut and reused from old shipping boxes. Additional, we try to limit our plastic packaging stuffing and choose paper instead.
Supporting small businesses
We work mostly with small companies that have created a business with simply just a vision to start with. Growing together with a costumer or a supplier is inspirational and fruitful. Small businesses fuels innovation and work opportunities that contribute to growth. Choosing a small business over a big can………